Our Team
Our team includes health professionals organised around a central theme: Providing the best medical care possible to facilitate an acceptable and appropriate outcome.
Dr David Morgan
Practitioner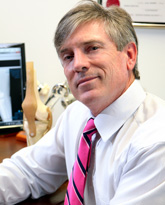 Dr David Morgan commenced private practice in Ipswich in 1993 after having been raised and educated locally.

He spent twelve months completing his Fellowship at the Australian Knee Clinic in Sydney under Dr Mervyn Cross, specialising in advancements in sports injury and knee surgery particularly in joint replacement surgery.

He has a particular expertise in hip, knee and shoulder surgery with vast experience in computer navigated total and revision surgery, partial/resurfacing procedures and sports related injury including arthroscopy, reconstruction of the knee and shoulder.

He has been invited to present numerous papers at local, national and international meetings.

David has been involved locally for many years on the Medical Executive at our local Private Hospital as Chairman and a member.
Ms Yvonne Simmonds
Practice Manager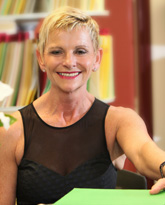 Ms Yvonne Simmonds joined the practice in 1998.

She has worked in the Medical Industry community in Ipswich at the local private hospital, general and specialist practices and assisting in the establishment of the local Day Surgery Hospital.

Yvonne has also been involved with the Australian Practice Managers' Association as firstly a committee member and as Vice President.